Theatre & Literary Arts
As an extension of the Deering Estate Artists-in-Residence program, the Deering Estate offers unique collaborative educational and performative events blending theatre and the literary arts. Our visitor's center theater, which was refurbished in 2013 with the help of a Knight Foundation Challenge Grant, presented the One Minute Play Festival as its inaugural performance. Since then, our collaborations with the South Florida Theatre League have expanded into our ongoing Playwright Development Program events, continuing support of the One Minute Play Festival, and through Artists-in-Residence who are pursuing the literary arts.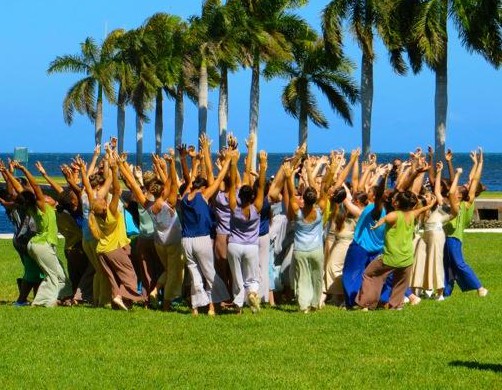 Playwright Development Program
The Playwright Development Program, by the Miami Dade County Department of Cultural Affairs and administered by the South Florida Theatre League, is designed to provide intensive support for developing new work from Miami-Dade County's growing and diverse community of playwrights. The Deering Estate hosts master playwrights and selected artists at weekend workshops throughout the two-year program cycle.
The works are shared seasonally with the public at specially-scheduled events. Last season's production of Estate, featured a site-specific performance at the Deering Estate that was collaboratively written by Miami playwrights. It took audiences from an ordinary wedding into an extraordinary journey through time, space, and culture, as they followed a Bootlegger, a Bride, and an Indigenous Guide, among others, through the lush landscape of a Florida estate.
One Minute Play Festival
The One-Minute Play Festival (#1MPF), America's largest and longest-running short form theatre company, founded by Producing Artist Director Dominic D'Andrea, features one-minute plays by over 30 established and emerging South Florida playwrights commissioned for the event. Please note that the performances contain mature content.