Come celebrate your child's birthday day by booking one of our themed party packages at Deering Estate! With our unique programs you can experience the unique environments Deering Estate and South Florida has to offer, while having a fun filled day with friends and family. The Deering Estate provides a unique environment where children, ages 6-15, can enjoy a party with their friends and family and experience all the Estate and South Florida has to offer.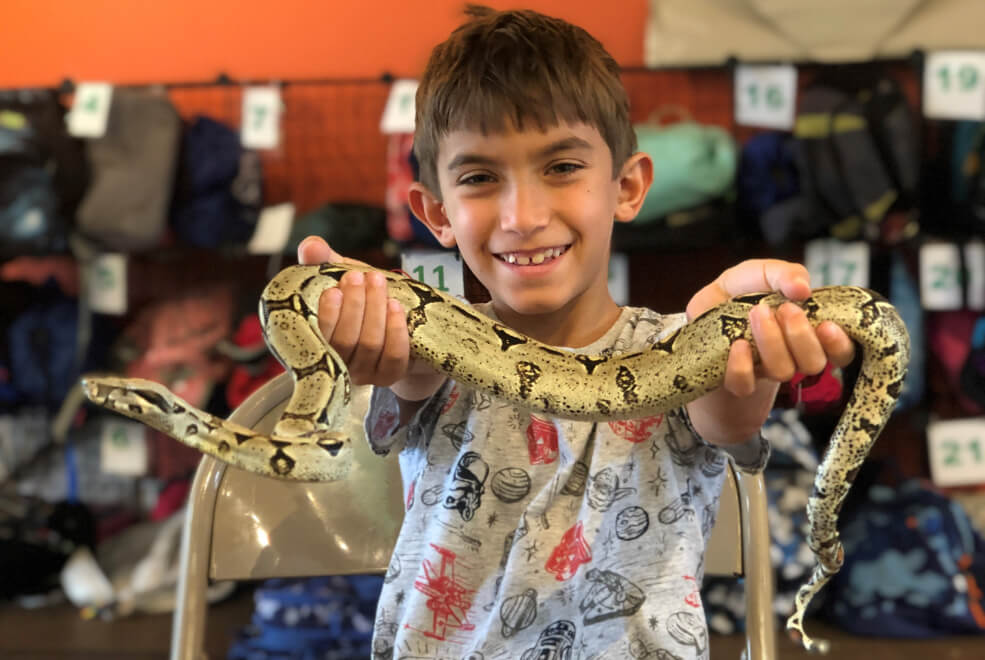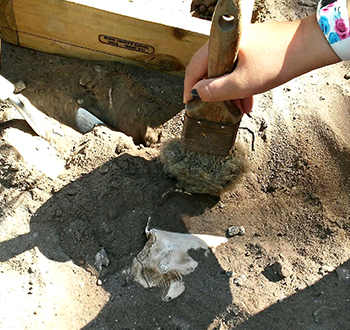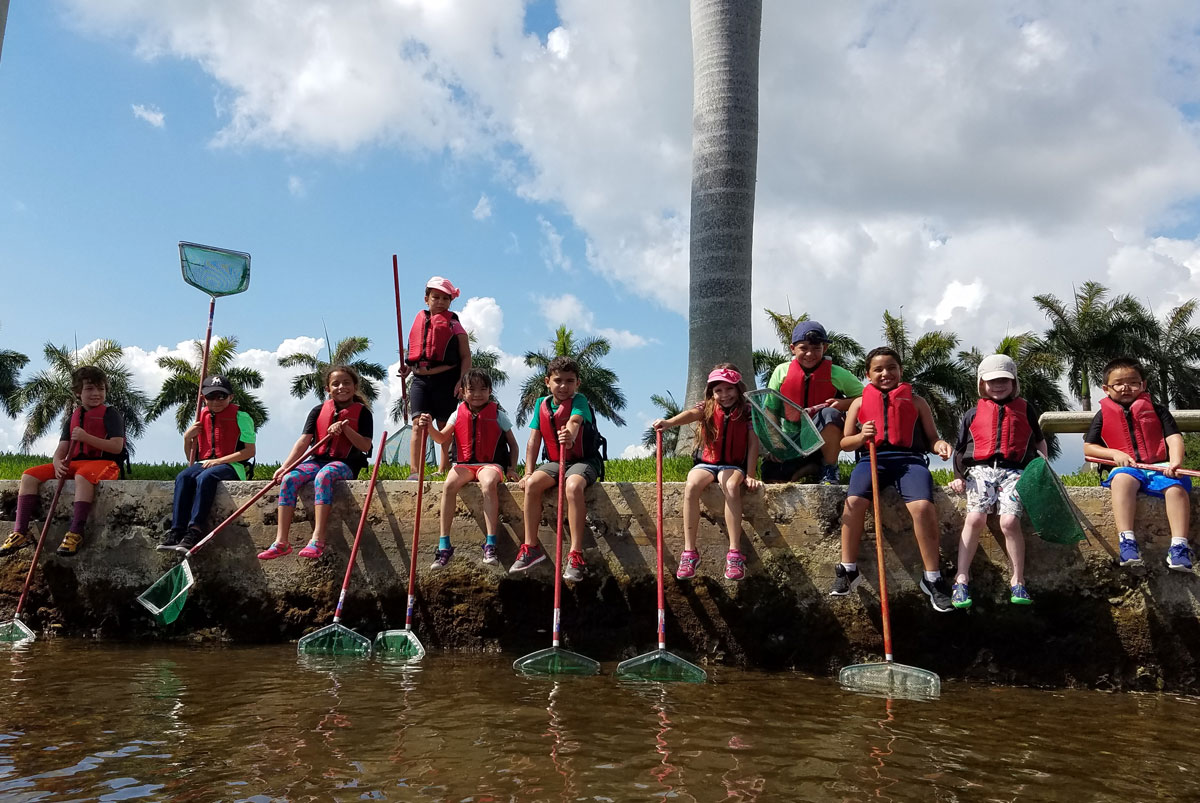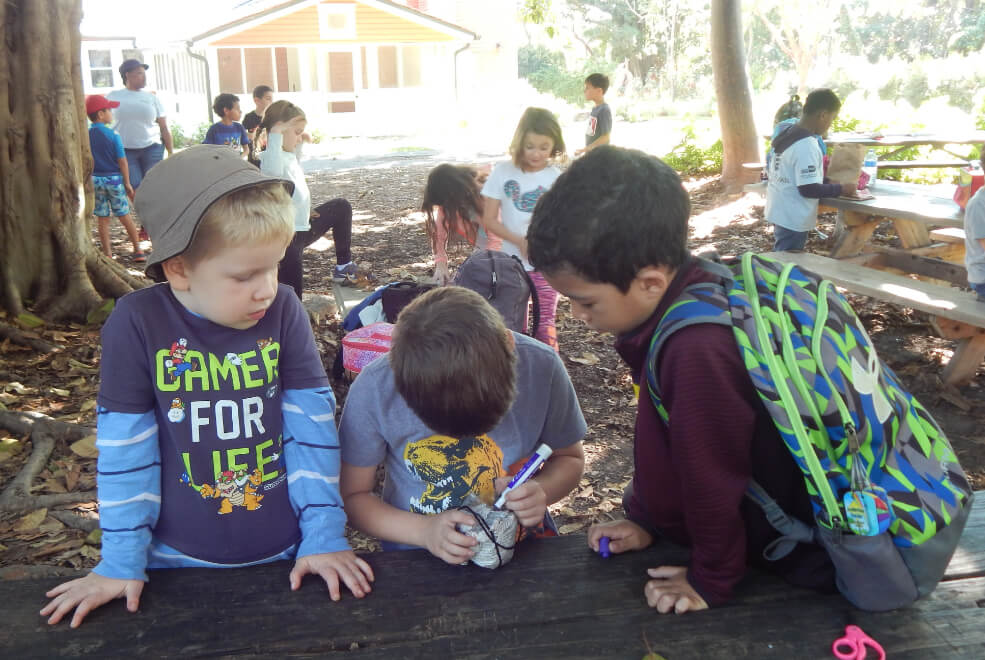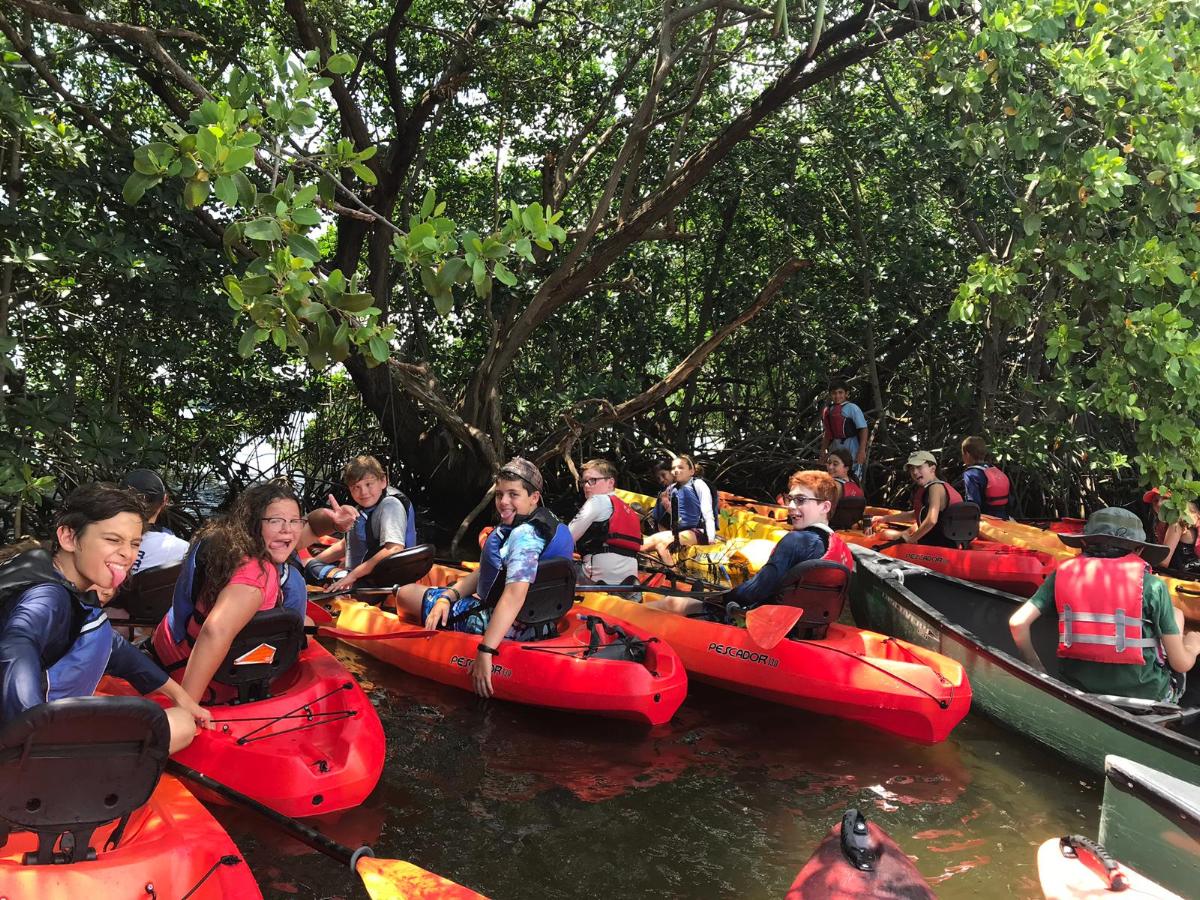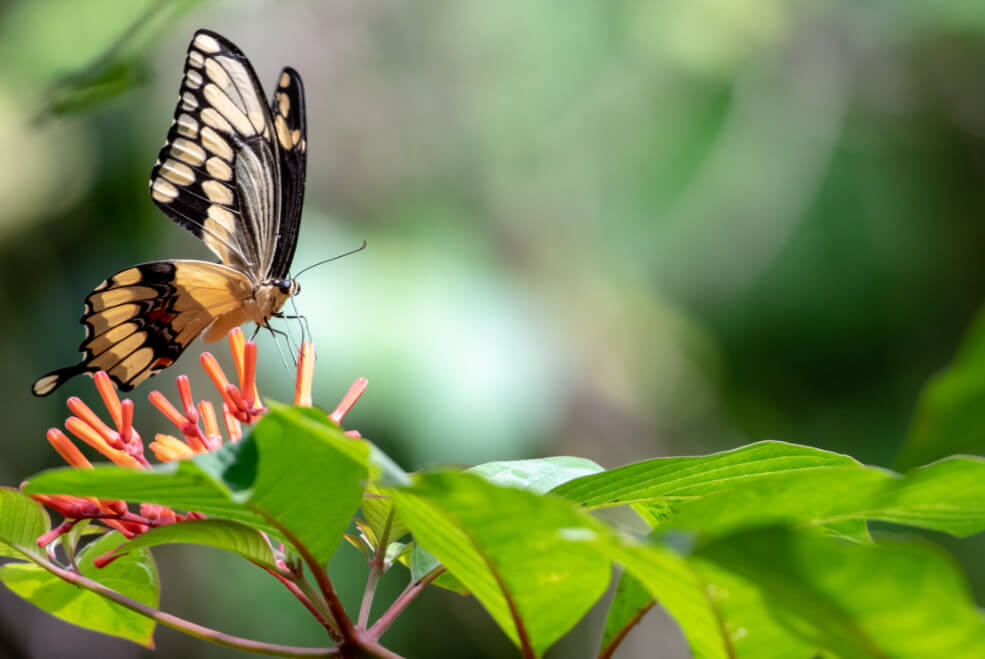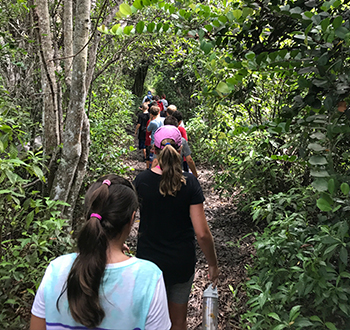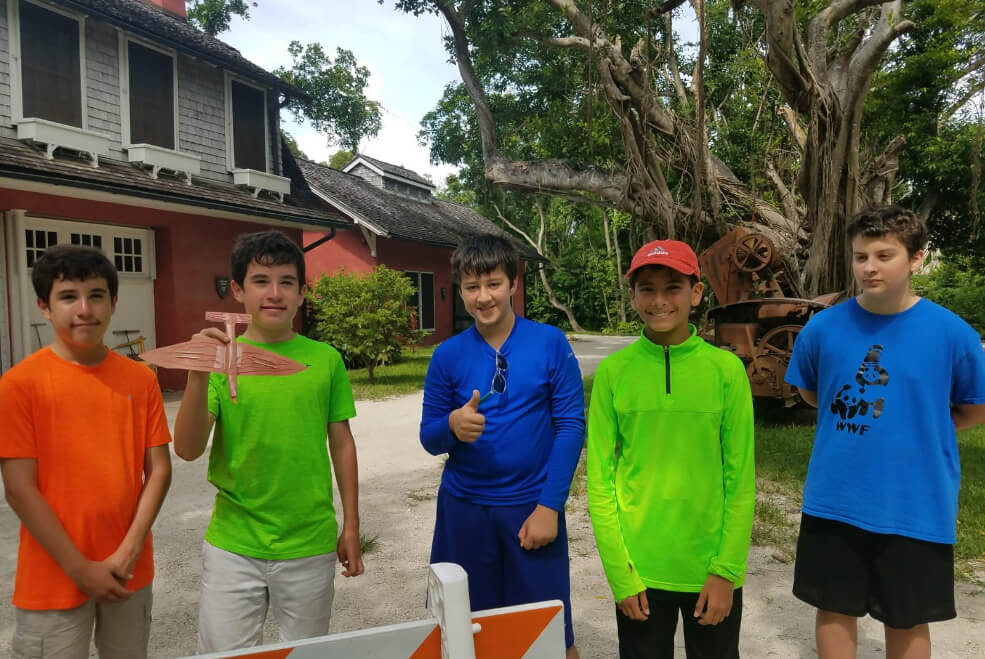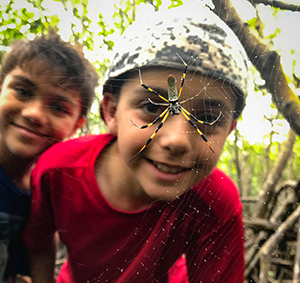 8 Themed Packages to choose from:
ANIMAL ENCOUNTER
Experience the exotic, invasive, and native animals living in your backyard through our exciting animal encounter. Guest will get up close and personal with our interesting wildlife! Guest will be able to hold and take pictures, making memories they are sure to remember for years to come!
ARCHAEOLOGICAL ADVENTURE
Adventure Come and get your hands dirty with our "demonstration archeological adventure." This birthday party program introduces young minds to the wonder of archaeology through the adventure of hands-on activities. Using tools as archaeologists would, young archaeologists search for artifacts in our demonstration archeology site – which contains cultural artifacts typically left by Native Americans and Settlers that would have inhabited the Estate grounds long ago.
BUG HUNT
Explore the magnificent world of insects while on a creature crawl in our natural areas. Explorers will use magnifying glasses, field guides and containers to collect many small wonders and learn about their habitats, adaptations and behaviors.
CATCHING CRITTERS
Explore the magnificent underwater world of Biscayne Bay! Guest will step foot into shallow water with dip nets and safely catch marine critters. The critters caught will be put on display and shown to our brave guest! This is a catch & release program; all critters caught will be returned to the bay at the completion of the party.
KAYAKING
Discover the amazing waters of Biscayne Bay from the comfort of a double kayak! You'll paddle through the mangrove forest and sea grass flats. Watch for dolphins, manatees, sharks, rays, and fish on this incredible adventure. This is a water based activity and requires parent participation for children under the age of 9 years old and a 1:6 parent to child ratio for guest over 9 years old.
NATURE PHOTOGRAPHY
Take a step back and experience the natural areas of Deering Estate from a whole new perspective! For guests of all ages and experience levels, nature photography is a great way to capture moments in a restricted area. Bring your own camera.
NIGHT HIKE & CAMP FIRE
Explore the park after hours with your guide and a flashlight, as we walk the historic hammock trail searching for nocturnal animals. See how the Estate comes to life at night. Finish up your night with a toasty campfire.
OFF TRAIL HIKING
Discover native Miami with a guided off trail hike through our natural protected areas. On this hike you have the chance to climb into active solution holes and experience the wild in an exciting new way! This off trail hike will increase your chances of seeing the native animals in their natural habitat.
Each Party Package Features:
2 Deering Estate Party Host to assist before, during, and after
1 Themed Party Activity
3 Hour Reserved area – Royal Palm Grove – includes 4 picnic tables
1 10×10 White Tent
Deering Estate 1-Day Pass for Birthday Family
A special gift for the birthday child
Pricing:
Each birthday package cost starts at $450 and includes admission for up to 20 youth participants and their parents for the course of three hours. The cost for any additional guest starts at $9.38 per guest. Any additional hour cost is $100.00. Applicable sales tax is charged (presently 7%). We require a land ratio of 1 adult per 10 youth participants (1:10) and a water-based activity ratio of 1 adult per 6 youth participants (1:6).
Birthday Party Group admission rates depend on the total amount of people in the group (including adults and children, age 4-up). Rates are subject to a 7% sales tax. Deering Estate Foundation memberships do not apply toward Birthday Parties Group admission.
Booking:
The Birthday Party Program Fee (BP Program Fee and Applicable Sales Tax) is due at time of reservation to ensure date and times are secured. Prices are subject to change at any time & may vary according to Birthday Party needs.
Ready to request a Birthday Party visit, or need more information?  Simply fill out our inquiry form below and we will get back to you. 
Our Group Sales Coordinator can be reached by phone at (305) 235-1668, ext. 262. Please note, once we start our programs for the day we may not be immediately available by phone, but we will contact you as soon as possible.
The Deering Estate has moved to Park Link, an online and user-friendly registration & payment system for our programs, classes, and events. 
All tickets, registrations, and payments require a Park Link account.  To help make this transition smooth, please create your household account today by clicking here.