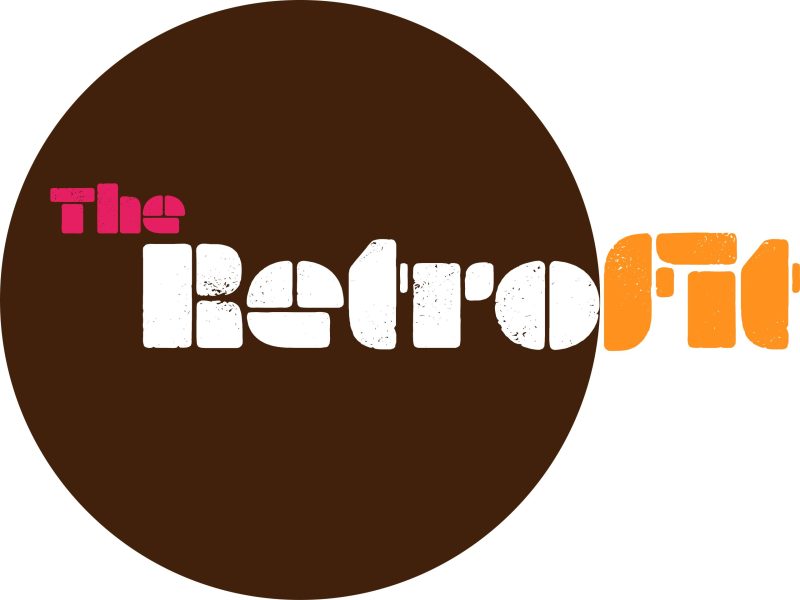 The Retrofit
January 27 @ 6:30 pm

-

9:30 pm

EST
Event Categories:
Buy Tickets
Emmy-award winning filmmaker and current Deering Estate McCormick Art Fellow Marlon Johnson presents The Retrofit, an interdisciplinary series inside the Deering Estate theatre. The Retrofit is a five-part multimedia film and live performance series at the intersection of the arts, natural environment, and social justice. The Retrofit is a campaign to reimagine spaces and expressions while celebrating a shared foundation. Hosted by Miami native Carla Hill and curated by Marlon Johnson, this series champions the transformative power of the arts through storytelling and invites audiences along for the ride.
This is the second Retrofit event with a focus on social justice issues, specifically those that relate to criminal justice reform. In 2022 documentary filmmakers Evan Mascagni, Chad Tingle, and Marlon Johnson directed and produced films that explored Kentucky's criminal justice system in partnership with ITVS, Independent Lens, and the Courier Journal.
This iteration of The Retrofit will present screenings of Weight of State (2022) and Mascagni's Persistent: A Challenge to Kentucky's PFO Law (2022). The screenings will be followed by a Q&A with the filmmakers and invited guests.
Cost: $20 per person (members and non-members).  Limited tickets are available and must be purchase online. Event is for ages 13+.
LOCATION: Deering Estate Visitor's Center Theater. Please park in the Visitor Center parking lot located on the south side of SW 168 Street, east of Old Cutler Road & west of SW 72nd Avenue. The show starts at 7:30 p.m. Doors will open 15 minutes prior to start time. Cocktail hour will be outdoors with live music from 6:30-7:30 p.m.
*Tickets online only*
About the films
Weight of the State
Running time 15:52 minutes
Synopsis: Serving 15 years in prison for a non-violent drug offense, Ryan Troxler embodies everything that advocates want to change about Kentucky's persistent felony offender statute.
In Weight of the State, filmmaker Marlon Johnson examines Kentucky's PFO laws, their impact on Kentuckians in the criminal justice system, and the repercussions for family members of the incarcerated. Kentucky initially enacted PFO laws to punish habitual felons committing violent crimes. But with the advent of the war on drugs and in the era
of tough-on-crime sentencing laws, the PFO laws have become a weapon used by prosecutors to punish non-violent, low-level drug offenders and addicts who are casualties of an opioid crisis in the region.
Persistent: A Challenge to Kentucky's PFO Law
Running time: 16:56 minutes
Synopsis: Marcus Jackson fights for change after Kentucky's persistent felony offender statute landed him in prison for ten years on a marijuana possession charge.
About the Participating Artists
Evan Mascagni is a documentary filmmaker from Kentucky. In 2022, he directed and produced Persistent: A Challenge to Kentucky's PFO Law, in partnership with ITVS, Independent Lens, and the Courier Journal. In 2021, Evan directed and produced Building a Bridge, a documentary film that premiered at the Tribeca Film Festival and was executive produced by Martin Scorsese. It aired in 2022 on Sundance TV and is streaming on AMC+. His first documentary feature, Circle of Poison, premiered at DOC NYC and aired on Al Jazeera.
Evan is a producer and mentor for BYkids, a non-profit organization that pairs youth with filmmakers to create shorts that air on PBS, and he is currently directing and producing a documentary feature supported by The Redford Center. He co-founded Player Piano Productions, where he produces non-fiction films and branded content for nonprofits and social-impact companies.
Chad Tingle was born and raised in Jamaica then emigrated to New York City. His dual-citizenship and roots in both countries give him a unique perspective on how he approaches filmmaking. After receiving a B.S. in communications from the University of Miami, Chad worked as a director on several documentaries that explore social and cultural issues relative to Miami. In 2006 he co-directed and produced West Coconut Grove, A Sense of Place that focused on race-based gentrification in Miami's historic West Grove neighborhood, the arrival of Bahamian immigrants in Miami, and home to seven generations of Black Miamians.
In 2014 he co-directed and produced his first feature-length Documentary, Deep City: Birth Of The Miami Sound. His latest film, Sweet Soul, chronicles 1960s Miami Soul Singer Helene Smith's return to a recording studio for the first time in forty years. His most recent projects as a Producer are the Netflix four-part documentary series Monsters Inside, The 24 Faces of Billy Milligan, and Weight Of The State.
Chad is a recipient of the 2005 Florida cultural consortium fellowship for visual artists. He's exhibited his films at SXSW, Miami Film Festival, Cleveland International Film Festival, Maryland Film Festival, Sarasota Film Festival, Madrid Art House Film Festival, and the Cork Film Festival in Cork, Ireland.
Marlon Johnson is a twelve-time Emmy award-winning producer and director. A native of Miami, Marlon earned bachelor's degrees in both Anthropology and Communications with a special focus on Motion Pictures from the University of Miami. He has produced award-winning documentary films exploring music, social and cultural issues. In 2005 he was commissioned by the Florida Film Consortium to produce and direct Coconut Grove: A Sense of Place which examined race-based gentrification in the West Coconut Grove neighborhood of Miami, the historic home of the first Bahamian immigrants. In 2006, The Ford Foundation commissioned Marlon to direct the short documentary Breaking the Silence which chronicled the rise of HIV infection in the Black-American South. In 2010, he began producing for the John and James L. Knight Foundation where he co-directed the award-winning short Sunday's Best, a film about the rich history of African-American women's head adornments in church. In 2014, Marlon co-produced and directed a feature-length documentary entitled, Deep City: The Birth of the Miami Sound. In 2016, Marlon received the top prize from the South Florida Cultural Consortium Fellowship for Visual Media Artist. In 2020, Marlon showcased two feature documentary films to audiences worldwide. The first feature documentary, Singular, was a concert documentary and love letter to the artistry of the multi-Grammy award-winning Jazz vocalist Cecile McLorin Salvant, considered by most to be the greatest living Jazz vocalist. The second film, River City Drumbeat, produced by Owsley Brown Presents, is a contemplative portrait of the leader of a Pan-African drumline in Louisville who has dedicated his life to mentoring and saving the lives of youth in his neighborhood through arts and culture. More recently, Marlon was commissioned to direct a series short for Independent Lens/ITVS. The film entitled, Weight of the State, was part of an investigative series about the state of Kentucky's controversial felony laws.
Carla Hill has been in love with the arts since her first starring role as Mary in her elementary school's Nativity Christmas play. She is a graduate of the nationally renowned New World School of the Arts high school conservatory in Miami, Florida where she was a musical theatre major. She began her career as an English teacher at her high school alma mater and integrated the arts in her lessons to accommodate the learning styles of her artistically gifted students. Carla continues to nurture her love of arts and entertainment through her work as the host for The Health Channel's Hope is Here. For the last seven years Carla is a regular national television host on PBS. Carla also enjoys a successful acting and modeling career. Her commitment to arts and culture continues in her personal life as a board member for Armour Dance Theatre and The Adrienne Arsht Center for the Performing Arts' Onyx Women community advisory group. Carla has served as a member of the community advisory boards for the Junior League of Miami and Arthur and Polly Mays Conservatory of the Arts. Carla's awards and recognitions include the Women of Strength campaign by Essence Magazine and Cover Girl cosmetics as well as the Miami-Dade County Black Affairs Council Women of Distinction award.
Tickets are via Miami Dade County Park Link.  Create your account today by clicking here.
Questions? Contact Us or Plan Your Visit
Cultural Arts Programming at the Deering Estate is made possible with the support of the Miami-Dade County Department of Cultural Affairs and the Cultural Affairs Council, the Miami-Dade County Mayor and Board of County Commissioners, and The Deering Estate Foundation, Inc.
The McCormick Artist in Residence Fellowship is made possible with support of the Deering Estate Foundation's McCormick Friends of Art fund.