Event Navigation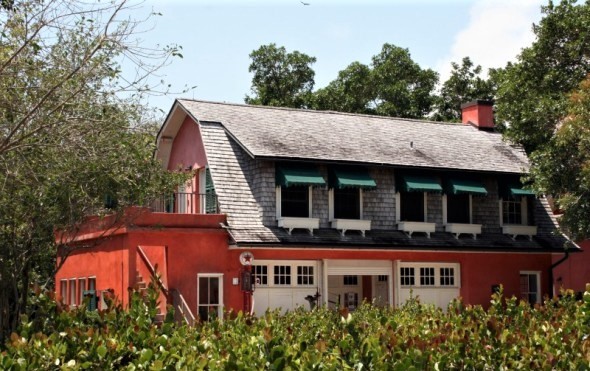 Artists Open, presented by Fountain Head
Saturday,

May 11, 2019 @ 10:00 am -
4:00 pm
Event Category:
Non-Member Price:
$7 - $10
Artists Open, May 11th, 2019 – 10:00 am – 4:00 pm
Reduced admission: Adults $10 & children $7 (ages 4-14) at the gate. 
Deering Estate is pleased to announce its participation in the inaugural edition of Artists Open, the first ever Miami-Dade County-wide open studios day. Initiated by Fountainhead and supported by the John S. and James L. Knight Foundation, 16 artists complexes and over 225 artists will open their studios to the public on Saturday, May 11th.
The Fountainhead is on a mission to unite artists and raise awareness of the vast, incredible talent in our community.
On Saturday, May 11th, 16 art studio complexes and studio communities, and artist's studios within close proximity, will open their doors to the public. Over 225 artists are participating. The Fountainhead has been thorough in connecting with as many art studio complexes as possible for the big event. To keep navigation easy, we have focused on complexes and clusters of artist's communities and studios. Complexes and communities, listed north to south, include: Bridge Red Art Complex, 8365 Studios, Fountainhead Studios, Visual Art Group, the Milk District, The Collective 62, Laundromat Art Space, ArtHood 56, Bakehouse Art Complex, 27/20 Studios, Oolite Arts (Miami Beach), Mana Contemporary 777, Void Projects, 4700 @ Bird Road Arts District and Deering Estate. Please note that Deering Estate hours are from 10 a.m. to 5 p.m. (gate closes at 4 p.m.) and reduced admission for adults attending Artists Open. Dimensions Variable is hosting their grand opening that night and will be open from 6 to 10 p.m. only.
Kathryn Mikesell, Co-founder and Executive Director of Fountainhead believes, "intimate access to artists and art opens people's minds to the value of diversity and fosters dialogue, creating a more tolerant, engaged and inspired world.  To have a voice, artists need a sustainable career. To be heard and to affect change, artists need a broad audience."
As a green initiative we will not be distributing printed information or flyers.  We will be providing a comprehensive map via the website linking all complexes and artists and well as utilizing social media and communication platforms.
Many artists will have works available for sale in their studios.
RSVP for Artists Open.
Curator's Tour at 1 p.m. of Deering Spring Contemporary "Tension in 3 Dimensions"
Museum Tours 10:30 a.m. & 3 p.m.
---
A special thanks to the following donors: Knight Foundation, Jorge M. Pérez Family Foundation, Lisa Schejola Akin & Jeffrey Akin, Francie Bishop Good & David Horvitz, de Groot Foundation, Hillsdale Fund, IGT Media Holdings/Primecard, Adriana & Ricardo Malfitano, Mignon Marshall & Ryan Mahoney, CCH Pounder, Joan Quinlivan, Debi & Jeff Wechsler, Lois Whitman-Hess & Eliot Hess, Alexa & Adam Wolman.
Cultural arts programming at the Deering Estate is made possible with the support of the Miami-Dade County Department of Cultural Affairs and the Cultural Affairs Council, the Miami-Dade County Mayor and Board of County Commissioners and The Deering Estate Foundation, Inc.