Research Opportunities at 
Deering Estate
At the Deering Estate, our cultural and ecological "field station" represents the whole of our ecological and cultural resources – habitats, geological and archeological resources, the historic homes, the Cutler Slough Rehydration Project, and our support infrastructures like classrooms, research facilities, and outdoor labs.  As an added bonus, our field station also offers short-term overnight accommodations to visiting artists, researchers, faculty, and academia conducting research or other study projects at the Deering Estate.  The Deering Estate provides living laboratory for students, educators, and the general public who are interested in the interactions between our natural and built environments, society and nature, conservation and preservation.
Research Permits
Collecting specimens, banding, or holding live animals requires appropriate permits from state and federal agencies. Collecting permits are available by request from Natural Areas Management (NAM); click here for the application and proposal submission process. NAM operates on a 60 day processing cycle and makes every effort to review applications within 30 days to find them complete and have an additional 30 days to decide whether to issue or deny the request. This process is driven by the volume of applications received within the office and the complexity of the request. Typically NAM is able to review and make a final decision within 45 days.
Research Residencies
The 8.75 acre Institute for Conservation Research and Learning serves as the temporary living quarters for visiting students, researchers and academics. The Institute includes more than seven acres of pristine native tropical hardwood hammock and is maintained under an Environmentally Endangered Lands (EEL) covenant. A 10,500 square foot energy efficient custom home built in 1982 offers dorm style living, with shared living quarters and full kitchen. The Institute is conveniently located less than a half mile from the Deering Estate's Main Gate, about a 10 minute walk, and is easily accessible by bike. Everglades National Park is a 40 minute drive and Biscayne National Park is a 30 minute drive from the Institute for Conservation and Learning. To request availability and more information of the Institute for Conservation Research and Learning please click here.
Internships
The Deering Estate is constantly seeking outstanding undergraduate and recent graduate students to participate in a multitude of research and hands-on training internship opportunities. Internships opportunities include but are not limited to topics in Education & Curriculum, Conservation & Research, Special Events & Visitor's Services, and Journalism & Public Affairs. Students or recent graduates will need to commit no less than 10 hours per week for 16 weeks and complete a Miami-Dade County volunteer background check.
For internship information, click here.
For MDPROS volunteer application click here.
For other volunteer or internship information, click here.
Previous Interns & Their Experiences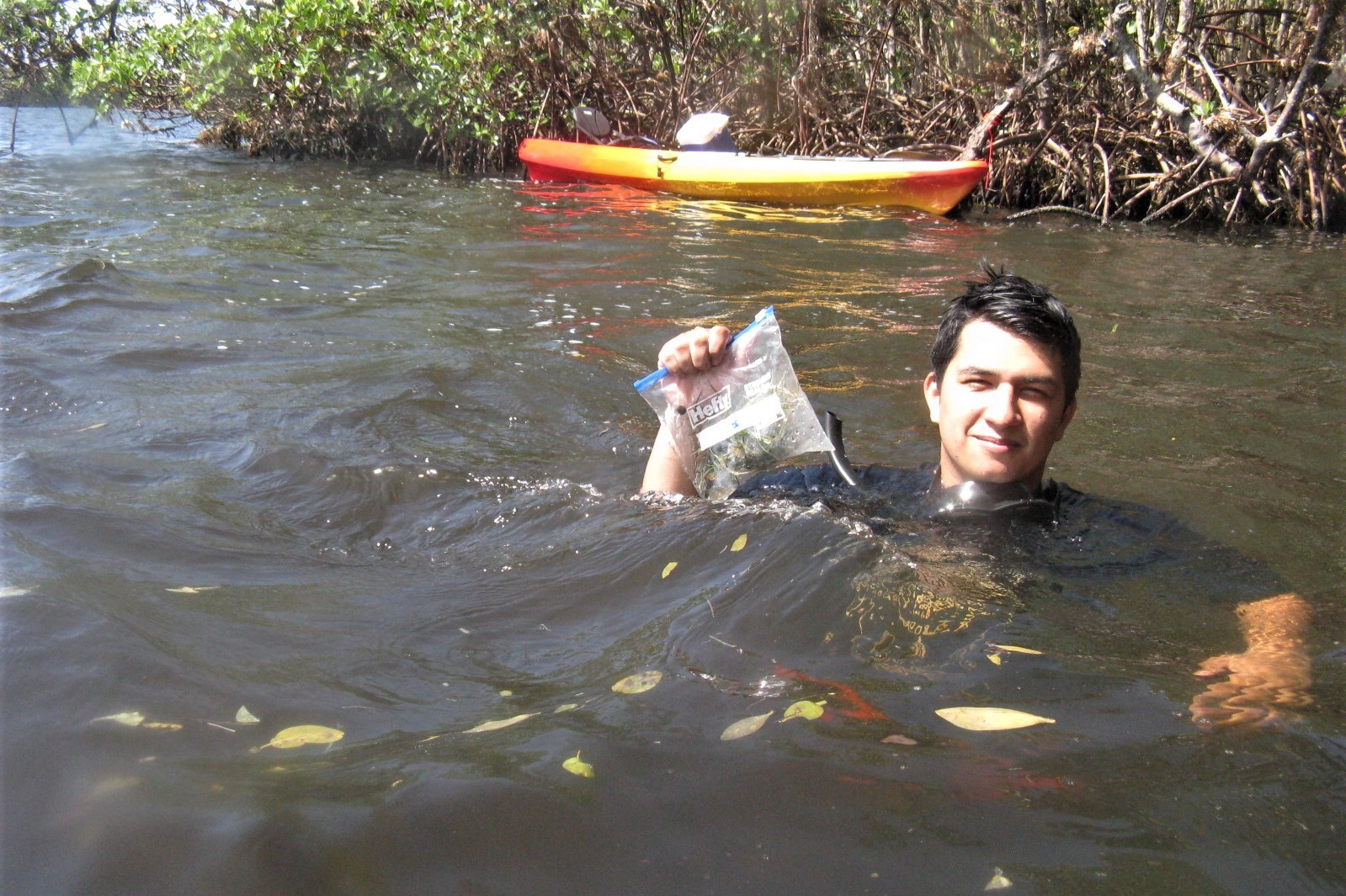 "My project, The use of Geographic Information Systems (GIS) to document Published Studies at Deering Estate, deals with the accessibility of research studies done on site. The goals of this work are to locate publications and to create an interactive map as a database for finding research done in natural areas specific to Deering Estate and South Florida. In doing this, its it my hope that there will be more attention given to the parks dedication to preservation of its natural areas from the community, state, and national level. My background in Civil Engineering, allowed me to hold an internship where I worked with GIS programs to create maps used in proposals for FDOT contracts in North Florida. Currently, I am exploring career and academic opportunities in Natural Resource Management and Earth Systems Science." – Rose
"In Spring 2017, I conducted a research project at Deering Estate through the Tropical Conservation Internship program at FIU. For my project, I mapped the locations and densities of gopher tortoise burrows in the pine rockland component of the Estate. This information gave the park a better understanding of gopher tortoise populations within its boundaries, and the project as a whole allowed me to experience my first field research. My time at Deering has strengthened my desire to explore the wonders of the natural world, and allowed me to share what I know with the next generation of environmental scientists through Deering's education programs. I am currently working to complete my undergraduate education at FIU, and in the future I hope to conduct more research." – Frank
"During my time working in Deering Estate as an intern, I conducted research on the effects of a wetland restoration project. I went out on kayaks with other interns to sites out in Deering Estate's waters to collect data on the ecological conditions of the coast. The experience working on the monitoring project in Deering Estate taught me how to conduct scientific research, working with management, presenting my findings, and many other skills. Currently, I am finishing a B.S. in Biological Sciences at Florida International University. I hope to use my education and experience to continue a career in science, education, and conservation." – Kevin