Current Miami Artists in Residency
The Deering Estate is an artist support organization that strives to include, educate, and enrich the lives of local communities, and welcomes local, national, and international visitors and partnerships.
Our respected Artist-in-Residence program focuses on multidisciplinary works at the intersection of science and the arts and plays a vital role in the community through audience engagement and sustainable practices in art and conservation.
2023 Artists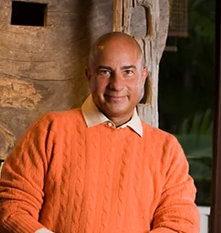 Alfredo Brito
Designer-In-Residence
Alfredo Brito of Brito Interiors is a renowned Cuban-American interior designer with more than 34 years of experience. who has been honored with numerous and important awards. Mr. Brito carries on the tradition of creating elegant interiors at his design firm located in Miami Florida where he focuses on residential and commercial interior design. He also specializes in showroom design for fine furniture's companies, including the creation of spectacular store windows in great cities such as Buenos Aires, New York, and Madrid. Because the beauty and creativity, his work is frequently solicited for publication by leading national and international magazines.​​​​​​​​​​​​​​​​​​​​​​​​​​​​​​​​​​​​​​​​​​​​​​​​​​​​​​​​​​​​​​​​​​​​​​​​​​​​​​​​​​​​​​​
Andres Cabrera-Garcia
Andres Cabrera-Garcia is a Cuban born artist who has lived and worked in Cuba, Spain, and the United States. Cabrera-Garcia's work explores identity, place, and belonging as it relates to the genre of landscape, the process of oil painting, and the materiality of the painting medium. Landscapes in their native beauty, the many ways in which they ebb and flow from natural to urban, as well as the ways in which they are altered to become something other than the historic or cultural legacy of a particular region, are recurrent themes in his work. Exhibitions with this thematic include "Krome Avenue: Paintings by Andres Cabrera" in USA in 2019 and "Outside of Cuba, contemporary art" in Switzerland in 2018. He won 3rd place in the 8th, Paint-me Miami competition in 2019.
Barron Sherer
Barron Sherer is a time-based media artist with a background in moving image archival practices focusing on altering and repurposing archived films and videos in cinematic, para-cinematic, and gallery installation contexts. Artistic processes in social media and digital platforms help Barron create source material and documentation for temporary and experiential installations. His films and videos have been screened locally, nationally, and internationally. His practice has led to awards, commissions, fellowships, and residencies including a 2020 Oolite Arts Ellies Creators Award, and in 2017, a South Florida Cultural Consortium Fellowship.
Diana Eusebio
Diana Eusebio is a multidisciplinary artist based in Miami, FL. She graduated from the Maryland Institute College of Art with a BFA in Fiber. Across Eusebio's photography and textile works, the body and fabric embellishment are tools for storytelling and honoring community. Awards include the Obama administration's 2016 US Presidential Scholar in the Arts–the highest national honor for a young artist, Oolite Arts' 2021 Ellies Award, and most recently, the 2022 Green Family Foundation grant. Currently, she is also an Artist in Residence at Oolite Arts and AIRIE.
Enma Saiz
Enma Saiz is a LatinX, multi-disciplinary visual artist working in sculpture and installation. The highlights of her career include having been selected by Oolite Arts to join other artists from Miami at Anderson Ranch Arts Center in February 2022. She graduated with an MFA in studio art from SAIC in 2020. Through her practice, Enma explores her concerns/"inquietudes" about social justice, health and environmental issues. 
Gretchen Scharnagl
Gretchen Scharnagl is an American artist from Connecticut who came to Florida as a child. Her work includes two-dimensional works, the ephemeral, semi-performative, and installation, with a commitment to the environment through eco-materialism and bricoleur practices. Her interest adheres to theories of garbology, recycling, and cannibalizing with fidelity to time and place. Solo exhibitions in South Florida include "Earth 2019" at Miami Beach Urban Studios and "Migration" at Deering Estate's Stone House in 2019.
Gustavo Matamoros
Gustavo Matamoros is a Miami based sound artist born in Venezuelan and educated in Music who investigates sound and its relationship to the human mind with focus on experience and intuition. He has created extensively using contemporary techniques such as electroacoustics, intermedia, performance, sound installations, radiophony, multimedia spectacles and public art. Gustavo Matamoros has also been the founding artistic director of the Subtropics Festival since 1989.
Jeanne Jaffe
Jeanne Jaffe is a multidisciplinary artist working in sculpture, stop motion animation, video, and drawing who recently moved to Forida. She is Professor Emeritus at University of the Arts in Philadelphia and has been a visiting artist at Xian Academy of Fine Arts in China. She is the recipient of a National Endowment for the Arts Grant for the installation "Elegy for Tesla", a Gottlieb Foundation grant for sculptural excellence, PA Council on the Arts grant, among many others. Her work inspired by an interest in language, literature, history, and psychology. It explores how identity is shaped from early childhood onward by the influences of stories, histories, cultural narratives, and the value systems embedded in them.
Dr. Keshia Abraham
Author, Dr. Keshia Abraham earned her BA in English (Women's studies concentration) from Spelman College and her M.A and PhD in Comparative Literature from Binghamton University. This Fulbright Scholar has served as Dean of Arts and Sciences, tenured associate professor, Senior Director of International Education, and Senior Director of Diversity and Inclusion. She is the recipient of the 2022 Peter A. Wollitzer Award and co-author of Black Victorians: Hidden From History with John Woolf. Her creativity is rooted in a curiosity and commitment to intercultural learning. She explores creative theorizing through the writing and performance of autobiography, short story, and essay while providing support to international educators.
Lee Pivnik
Lee Pivnik is a Miami-based artist, working predominantly in sculpture, video and social practice. His work takes inspiration from living systems and other species to imagine a future based on mutualistic relationships instead of extractive economies. Pivnik has been an artist in residence at Biosphere 2 and Atlantic Center for the Arts. He has been awarded Knight Arts Challenge Awards in 2019 and 2021, and an Ellie from Oolite Arts in 2020. He founded the Institute of Queer Ecology, which produces interdisciplinary programming that oscillates between curating exhibitions and directly producing artworks/projects as a collaborative organism.
Liene Bosque
Liene Bosquê's installations, sculptures, site-specific projects, as well as social engaged practice works have been exhibited in museums and galleries In the United States at MoMA PS1 in New York, Museum of Contemporary Photography in Chicago, Museum of Contemporary Art of North Miami, among other places internationally. In 2019 Bosquê received the Ellies Creator Award and a WaveMaker Grant to present HamacaS Project. Bosquê was in residence at Wave Hill, Bronx and at Queens Museum's in 2018. She is interested in the relationship between place and people—the influence they have on one another, the conflict that exists between the two, and the traces that are left once they have come into contact.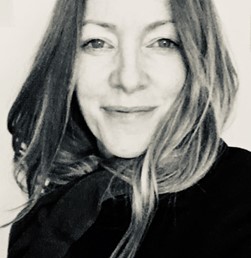 Lisa Sullivan
Lisa Sullivan is a proud Miami native, current Deering Estate member, writer and longtime fan of the estate. She has traveled to many beautiful places in the world but when first visiting the property years ago she felt the Deering Estate was a place and a home of belonging.
Marlon Johnson
Charles Deering McCormick Fellow
Marlon is an eleven-time Emmy award-winning producer and director. He has produced award-winning documentary films exploring music, social and cultural issues.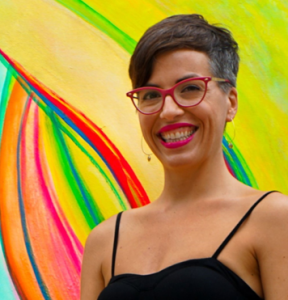 Meg Wallace
Meg Wallace is an interdisciplinary artist, specializing in painting. A native of Miami, she uses vibrant abstractions to visually communicate the underlying interconnectedness of our emotional lives with the natural world. Meg found inspiration in the mangrove forests at the Deering Estate while working on an exhibition at the property. Her latest work, "Mother Mangroves" features painting, sculpture, and photography.
Michelle Grant Murray
Michelle Grant-Murray is an author, choreographer, performer, Founder, and Artistic Director of Olujimi Dance Theatre/Dance Collective, The Black Artist Black Artist Talk. Artistry In Rhythm Dance Conference and author of Beyond The Surface: An Inclusive American Dance History. She is Co-founder of the Florida Black Dance Artists Organization and a two-time recipient of the Artist in Residency program at the Historic Deering Estate and the MDC Live Arts 2020 LALA Residency. Michelle is Associate Professor and Coordinator of Dance at Miami Dade College Kendall Campus.
Nicole Pedraza
Nicole Pedraza is a movement artist born and raised in Miami, FL. After earning her BFA from New World School of the Arts, Nicole premiered a contemporary dance work at the Perez Art Museum as part of Miami Dance Makers 2021. In July of 2022, Nicole was one of nineteen artists in Miami selected for The Peace Studio's Artist As Catalyst program. She is currently the Education and Outreach Coordinator at the Moss Center and a dance educator at South Florida Ballet. Nicole's connection to dance derive from her experience as a Latina woman of Nicaraguan and Mexican descent, and from her classical dance background. She has relearned her art form by reconstructing the vocabulary of classical ballet and modern dance.
Noreen Morelli
Noreen Morelli is a mixed media artist working in the Miami area for the last 40 years. She has taught art in various locations including the Miami Art Center, the Hollywood Art Center, Fairchild Tropical Gardens, and Dade County Public Schools. Her work is highly influenced by nature, collecting natural materials to form sculptures early in her career. These materials included wild grapevine, ficus roots, and virginia creeper. Later, she combined these with her paintings. Her artwork is an exploration into the primordial regions of the mind and an attempt to draw attention to the soul.
Pangea Kali Virga
Pangea Kali Virga is a sustainable fiber artist, educator, designer, and event producer using upcycled materials and zero waste practices. Since embarking on an arts career, she has produced experimental narrative works for MOCA,Vizcaya Museum, Nelson Atkins Museum, Kansas City Museum, Miami Beach Botanical Garden, and more. As an arts educator she has instructed over 1000 students since 2019 in grant funded projects and has been featured in 60+ publications. She works primarily with fiber and performance with much of the art requiring community participation. The underpinnings of many of her projects stem from literature, the natural world/native species, and global equity.
Susana Behar
Susana Behar is a Miami based singer with a distinct Jewish, Cuban and Venezuelan heritage. Her main interest is in the diversity of traditional music and its dynamic character, as well as its relation to history, culture and storytelling. In 2015, Susana received the Individual Artist Fellowship Award in the Folk and Traditional Arts by the Florida Department of State – Division of Cultural Affairs, and in 2020, Susana served as the Artist in Residence at the HistoryMiami Museum. She has recorded three albums and performed in projects, festivals and concerts across North and South America, Israel, and Japan, collaborating with musicians from diverse backgrounds and musical traditions.
Vanessa Lustig
Vanessa Lustig is a multidisciplinary artist based in South Florida working in photography, fiber/textile interventions, and embedded textiles. In her practice she explores changes in human, more-than-human, and cultural landscapes as spaces where subconscious change, awareness, and introspection can generate minimal experiences of co-creation: embodied intuition, affect, and gesture. She is currently an MFA candidate at Transart Institute (UK) and is educated in photography, clinical and positive psychology. She is the founder of the Artistic Wellbeing Initiative which researches the mental, emotional, and creative wellbeing of artists.