Col Brodes Hartley, Jr.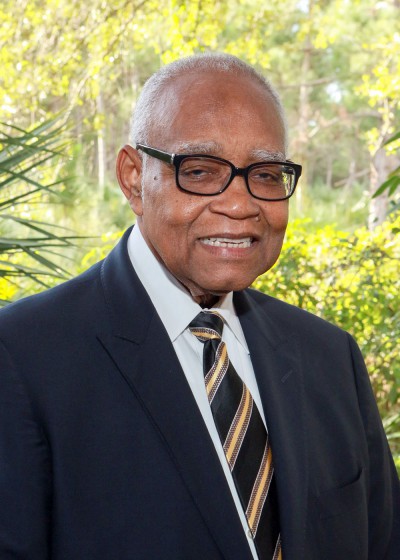 Board Member
President/CEO
Community Health of South Florida, Inc.
For more than 30 years, Brodes H. Hartley, Jr. has provided leadership toward the accomplishment of the mission of Community Health of South Florida, Inc. (CHI), a Federally Qualified Health Center (FQHC). Under his direction, the non-profit health care company has grown from two health centers into now 11 state of the art community health centers and 34 school based programs providing integrated primary and behavioral health care services to the residents of South Miami-Dade and the Florida Keys, including the uninsured and underinsured. In addition, CHI was recently awarded the coveted Governor's Sterling Award.
Hartley is a Founding member of Health Choice Network and previously served as Chairman of the Boards of Health Choice Network, Inc. (HCN), and Health Choice Network of Florida (HCNFL). HCN is a national model of successful collaboration among health center controlled networks, community health centers and other health partners.  Through its cutting-edge health information technology and business services, HCN participants increase efficiencies, decrease costs and provide better and more accessible patient care.
He received his bachelor's degree from Florida A&M University (FAMU). He received a Masters of Hospital Administration degree from Baylor University in 1968 and was recognized with an Honorary Doctor of Humane Letters from Florida A & M University in 2001.
He served 26 years in the Army Medical Services Corps, including assignment as Executive Officer, 93rd Evacuation Hospital, Republic Vietnam; U. S.  Army Hospital, Camp Zama, Japan; U. S. Army Hospital, Aberdeen Proving Ground, Maryland; and Nuernberg Army Hospital, West Germany. Hartley retired from the Army on January 1, 1983 with the rank of Colonel.
He is a Rotarian, Chairman Emeritus, FAMU Foundation; President, President Emeritus Alpha Rho Boule Foundation; Deering Estate Foundation; Vice Chair; Trustee and Past Chair, Chamber South; Member, Palmetto Bay Business Association; and Member Christ Fellowship Church.
He has received numerous awards including FAMU Distinguished Alumni Award, the Lifetime Achievement Award from the Greater Miami Chamber of Commerce, the "Hero in the Fight" award from the South Florida Mental Health Association, the Luis Garcia Migrant/Community Health Award from the National Association of Community Health Centers, and the Distinguished Citizen Award from the Dade County Medical Association.
In 2012, Mr. Hartley was widowed after 55 years of marriage to the former Jacquelyn Thomas of Madison, Florida. He has a son Brodes III; a daughter Jacquelyn Kha; six grandchildren and one great grandchild.