Cathy Guerra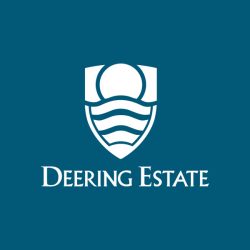 Sales & Marketing Manager
Cathy graduated from Florida International University with a Master in Public Administration (MPA) Degree and a Bachelor of Arts Degree in English Literature. She also studied abroad at Charles University in Prague, Czech Republic. Cathy began her employment with Miami-Dade County in 2003 with the Department of Cultural Affairs. In 2006, she moved to the Department of Environmental Resources Management (DERM) and served as the Department's Public Information Officer. In late 2006, Cathy joined the Deering Estate as the Marketing Manager.
Cathy is responsible for supervising the Ticket Office Staff and Special Events/Rentals team, as well as managing sales and marketing programs, brand management, public relations and social media.
Cathy can be reached by phone at (305) 235-1668, Ext. 244.