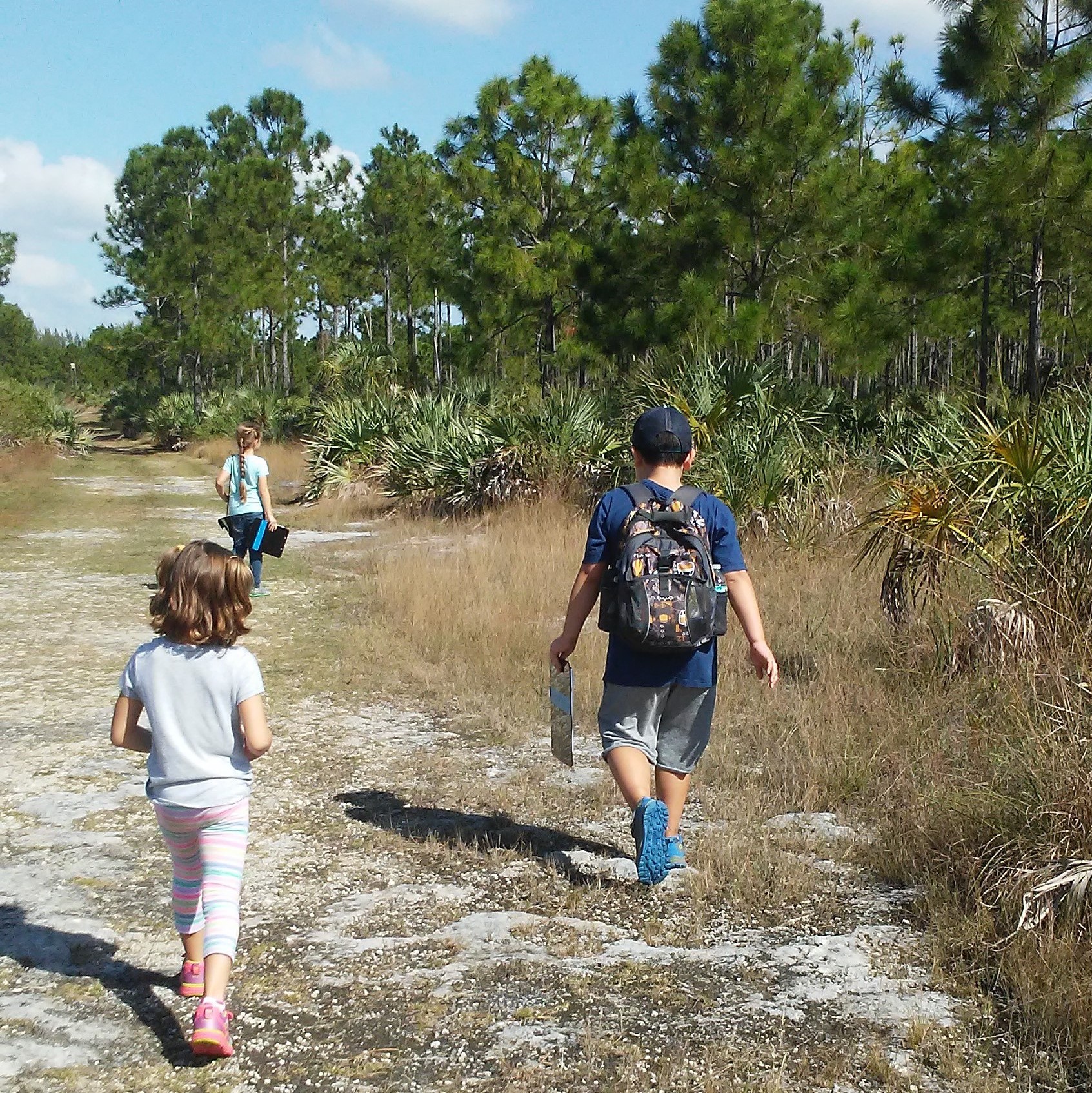 Eco Academy
Eco Academy is held one Wednesday a month, September to May. 
Children, ages 5-8, and their parent educators will explore the fields of wildlife biology, marine biology, ecology, and environmental science. Our Eco Academy home school program classes include an indoor and outdoor lesson element, utilizing our 450 acre preserve as a living classroom.
Please wear closed-toe shoes (no crocs or sandals), and dress comfortably for walking. It is recommended to bring a water bottle, sunblock, bug spray, science journal and a pencil/pen.
Ages 5-8, + parent participant.  Please note that this is not a drop-off class, parent participation is required. 
10 am – 1 pm. Sign-in is located at the Visitor Center.
Cost: $15 per class, per child.
Class activities vary throughout the year. To find out what will be happening at our next class, view the tentative schedule by clicking here. Register online or call (305) 235- 1668 ext. 233.