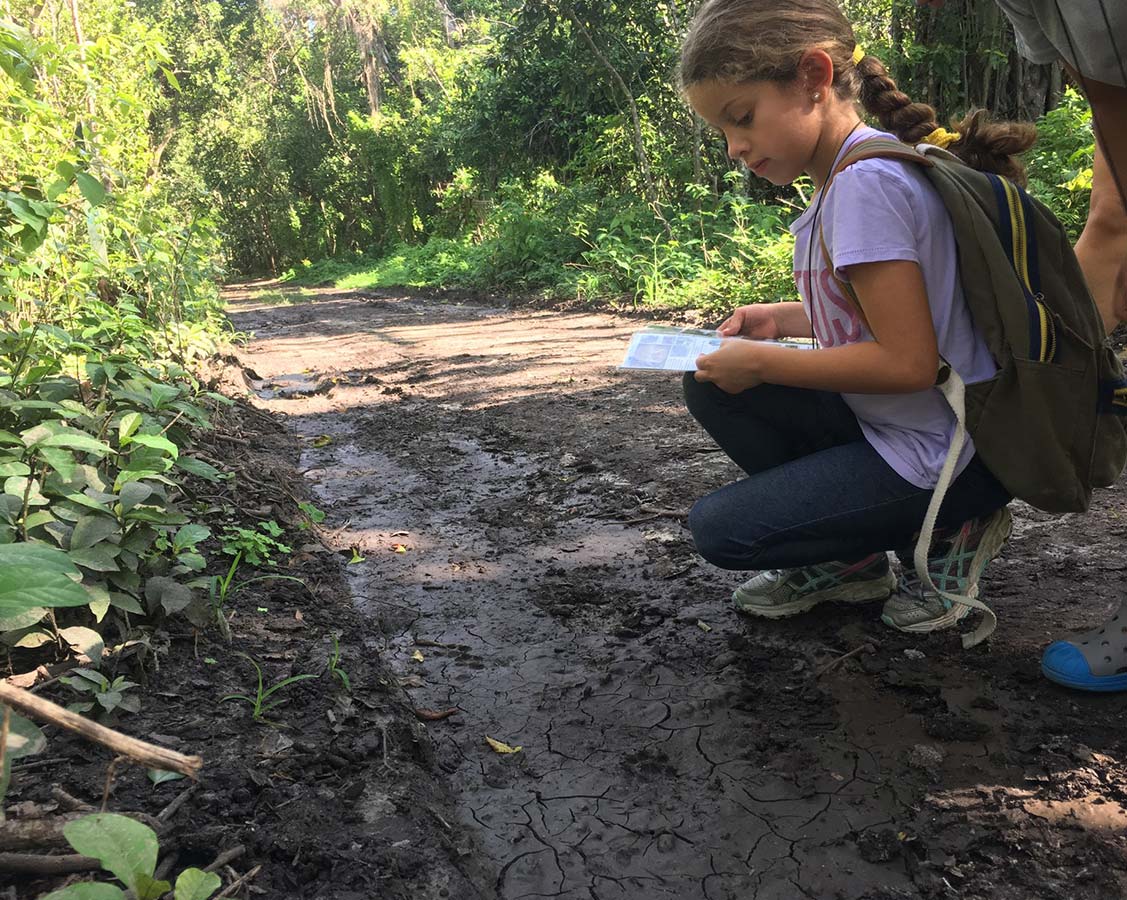 Plan Your Visit
In planning your Deering Estate Field Study Trip, it is important to consider the following:
Activity Selection
A Field Study Trip consists of two, hour-long activities. It is recommended to select one (1) Field Study Activity and one (1) Tour/Hike. If you are unsure of the greatest selections for your group, our representatives can provide guidance in choosing the activities that best meet your students' needs and interests.
Program Timing and Size
Programs are scheduled in a 3 hour block between 10:00 AM and 1:00 PM. However, these times are flexible and groups are welcome to stay the day until 4:00 PM after their program has concluded.
Our programs can accommodate a minimum of 20 and a maximum of 175 participants per day. If your group does not meet one of these requirements, please consult with our staff as alternative options may be available.
Costs and Participant Ratios
Our Field Study programs cost $10 per child participant.
For land-based programs, we allow one (1) free adult chaperone for every ten (10) students. For water-based programs, a ratio of one (1) free adult chaperone for every six (6) students is required. Any adults beyond these ratios will be required to pay the standard adult admission to the park.
Reservation Checklist
Select your two desired Field Study activities
Select a few desired dates for Field Study Trip
Determine Group Size
Reserve Early!
Reserve a Field Study Trip
To book your group's visit, please call (305) 235-1668 x.264. Be prepared to provide your group's information, as well as your selected activities and desired dates. We strive to serve a wide array of public, private and alternative home school visitors, so our available dates tend to fill up quickly. Our staff will be happy to assist you in designing the best Field Study Trip for your needs.
Once you have made your reservation, please check your email for a confirmation letter. This notice will include your finalized date time and cost, as well as additional instructions specific to your chosen program. Your program is not reserved until you receive this reservation. Please call our office if you don't receive a confirmation within 48 hours of your booking.
If your group has any special needs, please let us know at the time of booking. We will be happy to accommodate your request.
If your needs should change after reservation, including the number of participating students or any cancellations, please contact us as soon as possible so we can update your reservation. Changes must be made at least 48 hours prior to your visit, otherwise you will be charged based on original reservation.
Preparing For Your Visit:
All youth and adult field trip participants must wear closed toe shoes (no crocs, flip flops, etc)
Bring a re-useable water bottle, bugspray, hat and sunscreen
Please bring a change of clothes if participating in a water-based activity
All chaperones are expected to fully participate in the program, including water-based activities
No food is available for purchase on property, participants must come with lunches.