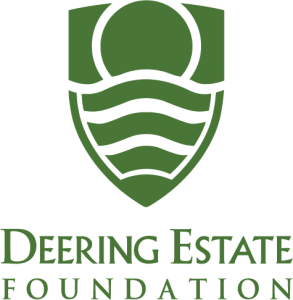 Fundraising Events & Sponsorships
---
Deering Seafood Festival
Held annually in March; Free for Members
Sunday, March 29, 2020 •
10:00 am

 – 

6:00 pm

Calling all Seafood Lovers! Bring your appetites for this all-day festival in March featuring scrumptious seafood, live music and all-day entertainment, celebrity chef demos, children's activities, arts & crafts vendors, and so much more!
View past festivals

For any other questions about sponsorship information contact Michelle Streit at [email protected] or call 305-235-1668, ext. 253.
---
Members-Only Cocktail Reception
Held annually in May; Free for Members
Mingle with fellow members, enjoy complimentary drinks and hors d'oeuvres, participate in one-on-one discussions with artists in residence, and more!
---
Mistletoe & Martinis
Friday, December 13, 2019 • 7:30pm – 10:30pm SOLD OUT
Join us for Mistletoe & Martinis, our annual holiday celebration featuring festive holiday music and scrumptious bites from the finest caterers in South Florida. Stroll through the homes decorated for the holidays by some of South Florida's top interior designers and be dazzled by thousands of holiday lights as the Deering Estate grounds are transformed into an enchanted Festival of Trees. We invite our friends, neighbors, and members to spend a joyful evening with us, sip some martinis, and spread some good cheer.
All proceeds from Mistletoe & Martinis will benefit The Deering Estate Foundation and further our efforts to promote community, conservation, and culture as we work together to uphold the legacy of Charles Deering.
---
The Deering Estate Foundation, Inc. is a community-based charitable 501(c) 3 Florida Corporation dedicated to preserving and enhancing the Deering Estate, one of South Florida's largest and most significant historical, archaeological, architectural and environmental treasures.