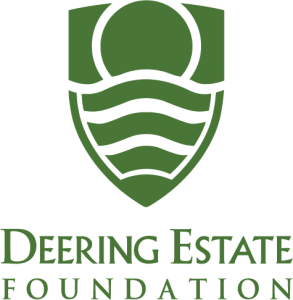 Corporate Membership
Today, Corporate Social Responsibility is commonly woven in to the very fabric of businesses small and large, devoting real time and money to environmental sustainability programs and various social welfare initiatives to benefit employees, customers and their communities at large.
Here at the Deering Estate, we offer unique and diverse opportunities, including volunteer work days and service projects, to embrace corporate philanthropy and enthusiasm in support of these goals. We proudly work with our businesses to customize partnerships that produce mutually beneficial outcomes leveraging our collective resources.
The Deering Estate Foundation's Corporate Membership Circle is one example of how we connect with and engage our corporate citizens.
We welcome you to become a member.
For more information and to discuss how we can best partner with you, please call 305-235-1668; press 3, then dial extension 272 or email us here.
The Deering Estate Foundation, Inc. is a community-based charitable 501(c) 3 Florida Corporation dedicated to preserving and enhancing the Deering Estate, one of South Florida's largest and most significant historical, archaeological, architectural and environmental treasures.