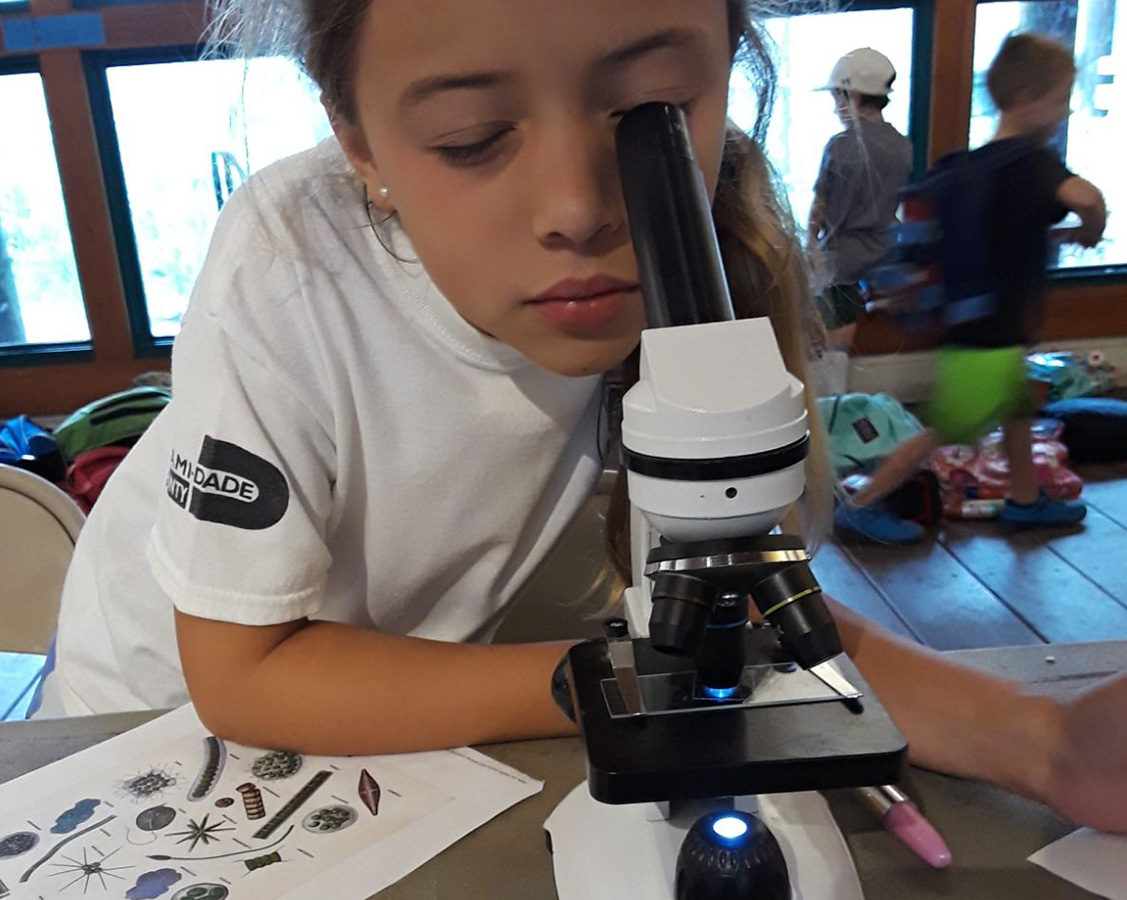 Marine Conservation (October Session)
Wednesday,

October 23, 2019 @ 10:00 am -
1:00 pm
Event Category:
October 2019 Session (4 Wednesdays in this session): Oct. 2, Oct. 9, Oct. 16, and Oct. 23 ($60 for all 4 dates in October)
In our Marine Conservation class, children ages 9-14 will focus on Marine Biology through a diverse array of activities, in both a lab and field setting. Activities include water based seagrass surveys, kayaking, canoeing, trips to Chicken key, and other explorations into our marine ecosystems. Please wear closed-toe shoes (no crocs or sandals). Bring change of clothes, towel, water bottle, snacks, sunblock, bug spray, and a pencil/pen.
Ages 9-14. Parent Participation is not required.
10 am – 1 pm
Register online or call (305) 235-1668 ext. 233
October Activities:  "Ocean Life & Adaptations"
Date: October 2, 2019 Activity: Catching Critters & Fish Dissection Description: We will climb into Biscayne Bay and catch sea creatures that live in the mangroves and seagrasses. The students will learn how to identify different crustaceans, fish, mollusks, marine mammals, etc. We will also dissect a fish to learn about basic ocean adaptations! (WATER CLOTHES/SHOES-SUN PROTECTION-WATER)
Date: October 9, 2019 Activity: Presentation TBD Description: TBD
Date: October 16, 2019 Activity: Seastar Dissection & Bioluminescence Description: We will dissect a seastar and learn about the different adaptations these invertebrates have. Then we will study how animals glow blue underwater.
Date: October 23, 2019 Activity: UM Shark Lab Tour @ UM RSMAS (FIELD TRIP) Description: We will learn about the University of Miami's shark research team by visiting their lab on campus. We will be guided by their graduate students who will explain the many methods they use for shark tagging and shark identification. If time allows, we will visit other labs/on site museums. (OUTDOORS-SUN PROTECTION)
Related Events