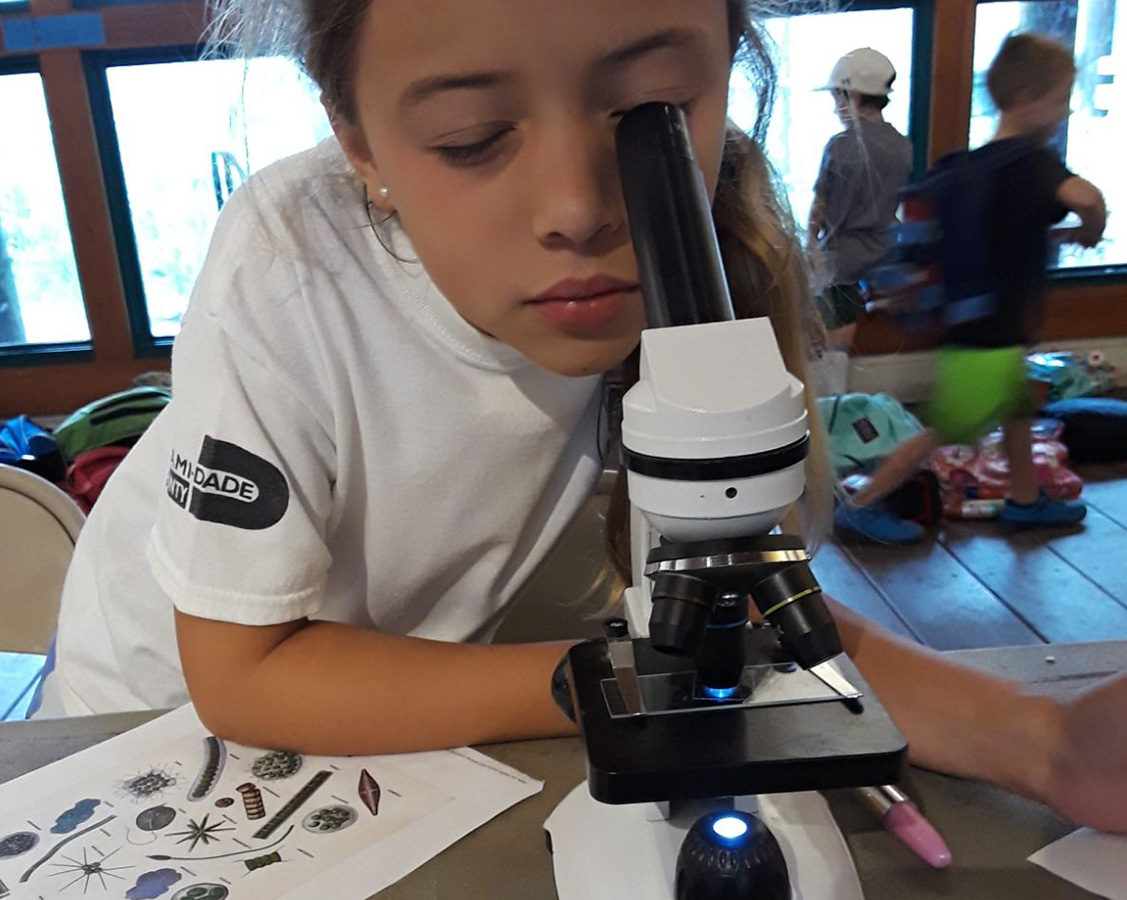 Marine Conservation (February Session)
February 26 @ 10:00 am

-

1:00 pm
Event Category:
February Session (4 Wednesdays in this session):  Feb. 5, Feb. 12, Feb. 19, & Feb. 26 ($60 for all 4 dates in February)
In our Marine Conservation class, children ages 9-14 will focus on Marine Biology through a diverse array of activities, in both a lab and field setting. Activities include water based seagrass surveys, kayaking, canoeing, trips to Chicken key, and other explorations into our marine ecosystems. Please wear closed-toe shoes (no crocs or sandals). Bring change of clothes, towel, water bottle, snacks, sunblock, bug spray, and a pencil/pen.
Ages 9-14. Parent Participation is not required.
10 am – 1 pm
Register online or call (305) 235-1668 ext. 233
February Activities:  "Ocean Pollution"
Date: February 5, 2020 Activity: Mangrove Hike & Cleanup Description: We will hike through the mangrove forest and cleanup trash. Students will learn about the different types of trash, how it moves around the ocean, and what harm it brings to the environment. (OLD SHOES/CLOTHES RECOMMENDED-WE WILL BE GETTING MUDDY/WET)
Date: February 12, 2020 Activity: Oil Spill Experiment & Trash Decomposition Description: We will perform two experiments: oil spill and trash decomposition. For oil spill, students will work together to build a tool to clean up a mock oil spill. For trash decomposition, we will design an experiment to measure the time it takes for different types of trash to decompose. (CLOTHES THAT CAN GET STAINED/SHOES-SUN PROTECTION-WATER)
Date: February 19, 2020 Activity: Algae & Microorganism Identification with FIU Description: The Marine Macroalgae Research Lab will visit Deering Estate to talk about how pollution affects algal growth. Afterwards students will learn how to identify different species of algae and the microorganisms that use them as shelter. (WATER CLOTHES/SHOES-SUN PROTECTION-WATER)
Date: February 26, 2020 Activity: Kayak to Chicken Key Description: We will kayak to Chicken Key to explore the mangrove island that lies about 1 mile off of Deering Estate's coast. (OUTDOORS-SUN PROTECTION)
Related Events