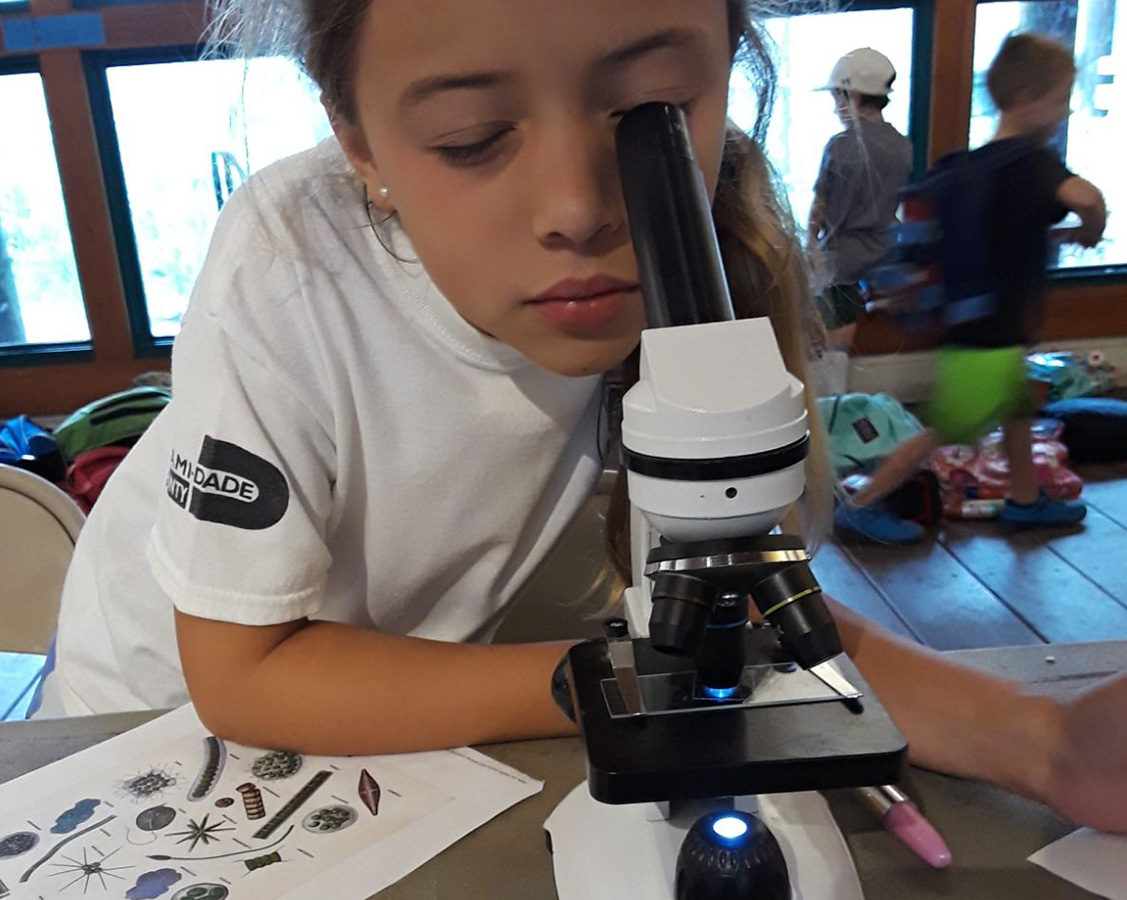 Marine Conservation (April Session)
April 22 @ 10:00 am

-

1:00 pm
Event Category:
April Session (4 Wednesdays in this session): April 1, April 8, April 15, and April 22 ($60 for all 4 dates in April)
In our Marine Conservation class, children ages 9-14 will focus on Marine Biology through a diverse array of activities, in both a lab and field setting. Activities include water based seagrass surveys, kayaking, canoeing, trips to Chicken key, and other explorations into our marine ecosystems. Please wear closed-toe shoes (no crocs or sandals). Bring change of clothes, towel, water bottle, snacks, sunblock, bug spray, and a pencil/pen.
Ages 9-14. Parent Participation is not required.
10 am – 1 pm
Register online or call (305) 235-1668 ext. 233
April Activites:  "Importance of Long-term Research"
Date: April 1, 2020 Activity: Fish Identification at the Power's Property Description: We will identify different species of fish located at the Power's Property by fishing and collecting minnow traps. Students will then measure and weigh the fish to determine how "fit" they are for survival. (FISHING ROD-WATER CLOTHES/SHOES-SUN PROTECTION-WATER)
Date: April 8, 2020 Activity: Marine Lab Tour & Snorkel @ FIU BBC (FIELD TRIP) Description: We will learn about the different long term research projects Florida International University (FIU) is conducting at the Biscayne Bay campus (BBC). We will tour the marine labs on campus and then finish with a snorkeling trip off the coast. (SNORKEL GEAR/WATER CLOTHES/SHOES-SUN PROTECTION-WATER)
Date: April 15, 2020 Activity: Horseshoe Crab Survey @ Chapman Field (FIELD TRIP) Description: We will learn about horseshoe crabs and their mating behavior while visiting Chapman Field Park. Horseshoe crabs mate year round, but peak during the spring. We will survey the horseshoe crabs and submit our data to the FWC database. (SNORKEL GEAR/WATER CLOTHES/SHOES-SUN PROTECTION-WATER)
Date: April 22, 2020 Activity: Snorkeling @ Virginia Key (FIELD TRIP) Description: Our last trip will be dedicated to observing as much wildlife as possible at the beautiful historic Virginia Key. We will spend the entirety of the class snorkeling and documenting what we see. We will also compare what we see at Deering Estate to what we see while snorkeling at the beach. (SNORKEL GEAR/WATER CLOTHES/SHOES-SUN PROTECTION-WATER)
Related Events