Event Navigation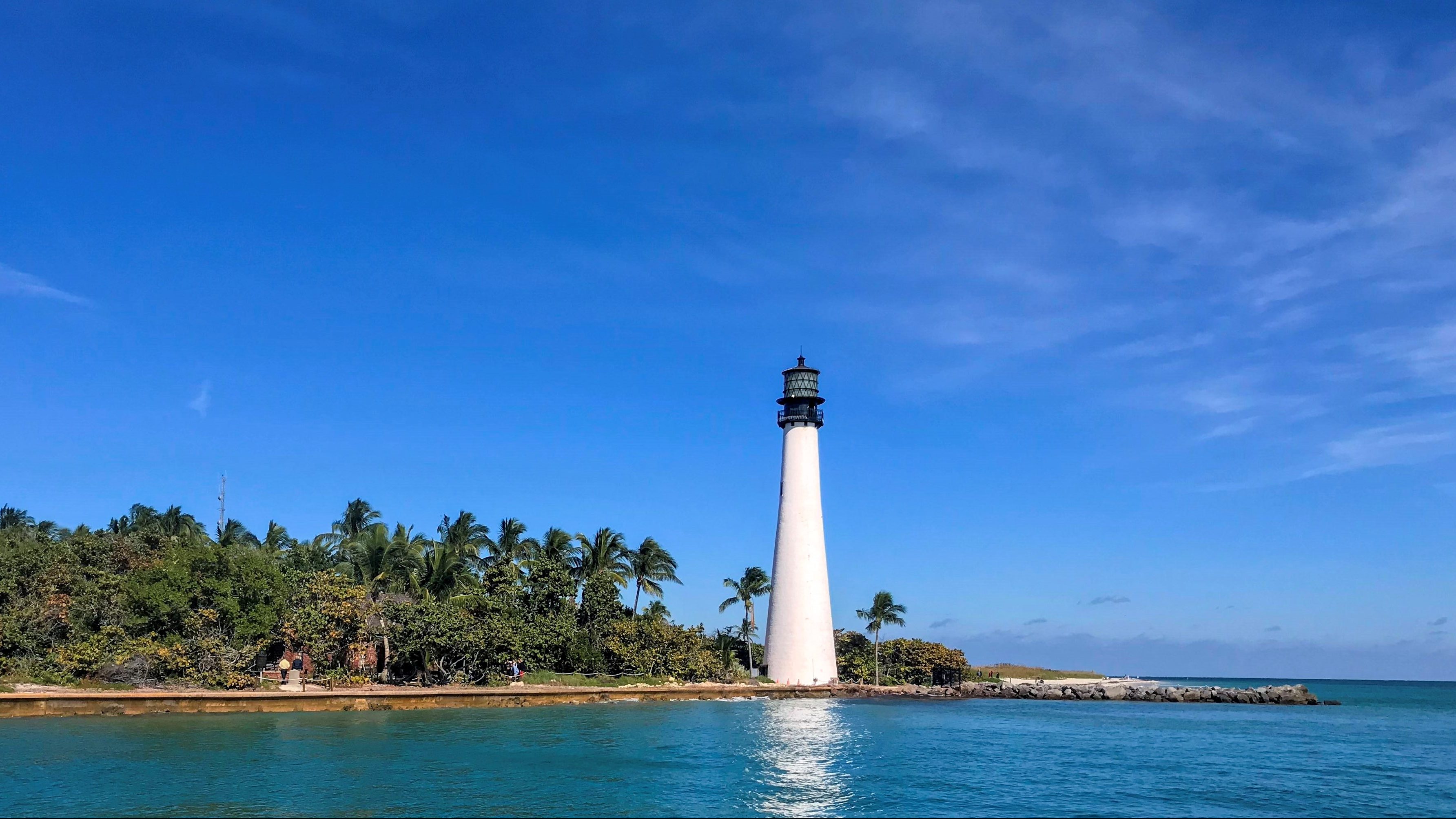 Lighthouses of Biscayne Bay Cruise
April 8
Event Categories:
Buy Tickets
After departing from Deering Estate, a Biscayne National Park Ranger guides you on a journey through Biscayne Bay to see the iconic Cape Florida, Fowey Rocks, and Boca Chita lighthouses and learn about the history that surrounds them. You cut though the alluring Stiltsville and go to Boca Chita Key to get up close to Biscayne National Park's iconic Boca Chita Lighthouse. You may also have the opportunity to see wildlife, including dolphins, sea turtles, and many shore birds. The vessel complies with Coast Guard Regulations and is ADA accessible.
We make every attempt to go as close as possible to Fowey Rocks Lighthouse, however weather and sea conditions determine how close the vessel can approach this lighthouse while still providing you with a safe and enjoyable experience. Bugs & mosquitos are very common, please come prepared.
Cost: $80 per person (members and non-members) plus tax and a processing fee. Advance reservations are required. For times & tickets click HERE or call Biscayne National Park at (786)465-4058. Ticket price includes general admission to the Estate during regular Estate hours (10AM to 4PM) the same day of your cruise.
Please arrive to the Deering Estate 30 minutes before your tour time. Initial check-in is at the Main Gate & again when boarding the vessel.  Tours will depart on time;  the tour cannot be held for late arriving guests.
Interested in viewing more Biscayne National Park Bay Cruises? View them Here!
The tour departing from Deering Estate is possible thanks to a partnership between Biscayne National Park, the Florida National Parks Association, Deering Estate and the Miami-Dade County Parks, Recreation and Open Spaces Department.
About Biscayne National Park Institute
The Biscayne National Park Institute provides in-depth recreational and educational experiences through guided boat tours and programs. Biscayne National Park Institute is part of The Everglades Association which operates under Congressional authorities as the official private, non-profit partner supporting educational, interpretive and historical and scientific research responsibilities of Biscayne, Dry Tortugas and Everglades National Parks and Big Cypress National Preserve.