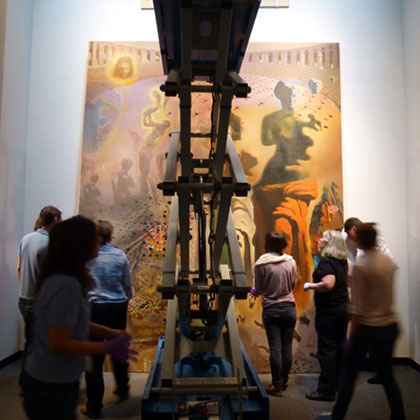 ArtCare Conservation Lecture Series
The ArtCare Conservation Lecture Series presents specialized topics in art conservation for art lovers, collectors, and arts professionals.
ArtCare, Inc., A Rustin Levenson Company that specializes in fine art conservation, shares stories of their decades of art conservation and restoration experiences working on individual and museum collection pieces. Join us to learn about best practices in caring for artworks in South Florida, ask questions of the experts, and see on-site restoration projects that are part of the Deering Estate Permanent Collection. The series is free and open to the public and is held in the historic Stone House Ballroom. Donations to the Deering Estate's Artwork Conservation Fund are welcomed.
"We strive to set the standard for quality care in painting conservation and to preserve works for generations to come."  Rustin Levenson
For more information on ArtCare please visit http://www.artcareconservation.com/